Make strategic decisions with our insightful information.
From now on.
Become a D-Insights subscriber and get full access to our exclusive, and latest update and trends, particularly in business, economic, market, energy and politics.
BEST VALUE
Rp9.600.000
US$686
Corporate Subscription
Get a special package and benefits for your company.
Payment options
Credit card
E-wallet
(Only applicable for 1 and 3 months subscription)
Dollar price is an approximate conversion
Or, you might want to start 30-day free trial
You may also like…
ANALYSIS & ADVISORY
We understand that you need to manage your risks from the regulatory or economic impact, or analyzing on what your competitors are doing. We provide data insights, PEST analysis, industry analysis, risk analysis, stakeholder mapping and analysis, and also market analysis.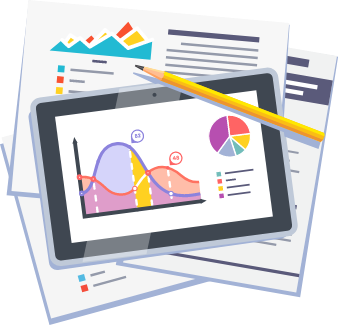 Frequently Asked Questions (FAQs)
What is D-Insights?
D-Insights is a politics, policy, and key person analysis platform for professionals who want to understand the complex nature of Indonesia's political-economic environment. D-Insights gives you the acumen to mitigate risk and seize opportunities in Indonesia.

This content is brought to you by Katadata and can be accessed via premium subscription packages.
What is TRIAL period?
We offer you full access to D-Insights contents for 30 days. Register via website to get a FREE trial!
My TRIAL period has ended, what is next?
We will send a notification email 7-days prior to the end of your trial period. Should you wish to continue, please click the link on the email or reach us out at +62 21 5794 0835.
How do I subscribe?
What do I get subscribing to D-Insights?
You will receive all access to D-Insights content, newsletter, Ask the Editor feature to discuss topics with our competent Editorial Team, access to our virtual events, and other supporting features.
Discuss your needs with our Sales and Customer Support team and get your daily dose of analysis!
What do I need to do when I encounter a problem?
Should you encounter any problem with your D-Insights access, please contact our Customer Support team via contact section on the website.