The Solar War: Why the Revision of Rooftop Solar PV Regulation Matters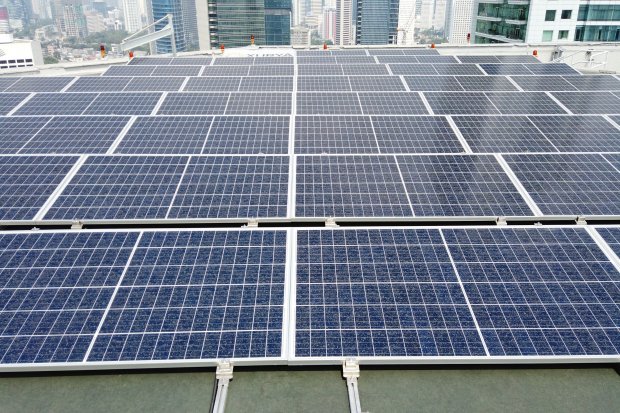 Summary
The Indonesian Solar Energy Association (AESI) urges the government to finalize the revision of Energy Minister Regulation No. 26/2021 on Rooftop Solar PV.
The regulation, which has gone through a harmonization process, is expected to provide certainty for consumers who want to install rooftop solar PV systems. "This is to support the National Strategic Program pPSN] for 3.6 gigawatt rooftop solar PV by 2025," AESI General Chair Fabby Tumiwa said on Monday.
According to Fabby, the revised Energy Minister Regulation on rooftop solar PV is not ideal, but it is a win-win solution for PT Perusahaan Listrik Negara (Persero) or PLN and rooftop solar PV business players. "This fact must be accepted by all parties, with the hope that the situation in the future will improve and rooftop solar PV can still grow," he said.
Separately, Director General of New, Renewable Energy, and Energy Conservation Yudo Priaadi said that rooftop solar PV is one of the programs encouraged by the government to achieve the renewable energy mix target. However, he admitted that there are still some obstacles in implementing the regulation, such as technical issues, tariff schemes, and coordination among stakeholders.