Vote Barn Map for 3 Presidential Candidates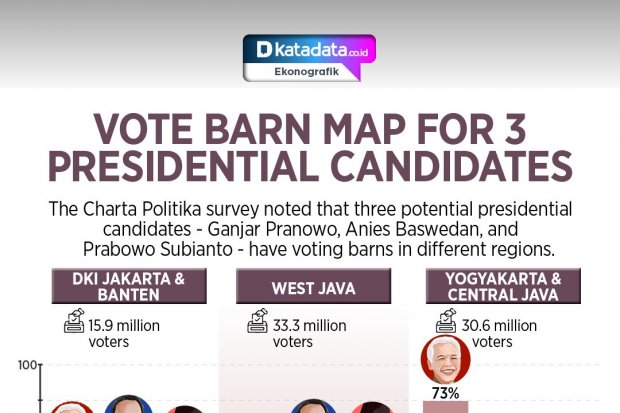 Summary
The future presidential candidates, Ganjar Pranowo and Anies Baswedan, have different regional support bases. Ganjar excelled in Central Java, East Java, and Bali. Meanwhile, Anies led in Sumatra and Sulawesi.
Start your free trial.
If you would like to get a 30-day free unlimited access to all of our insights, please click "Start free trial" button below. If you already have an account, please login.