The Fed's Action To Drop The World's Currencies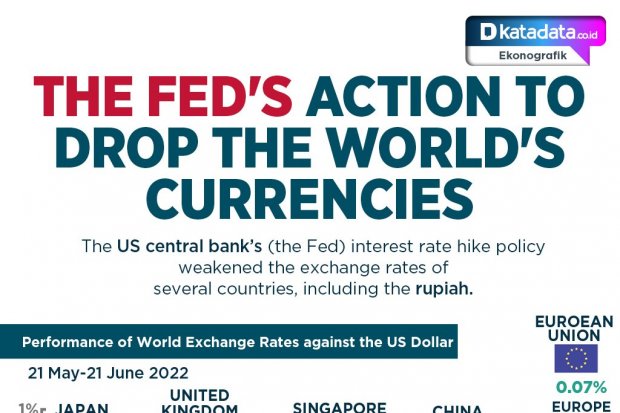 Summary
The Fed's interest rate hike has impacted exchange rates in several countries. In Indonesia, the rupiah exchange rate has weakened by around 1%, approaching Rp 15,000 per US dollar.
Start your free trial.
If you would like to get a 30-day free unlimited access to all of our insights, please click "Start free trial" button below. If you already have an account, please login.