Free Foreign Tourist Visa to Indonesia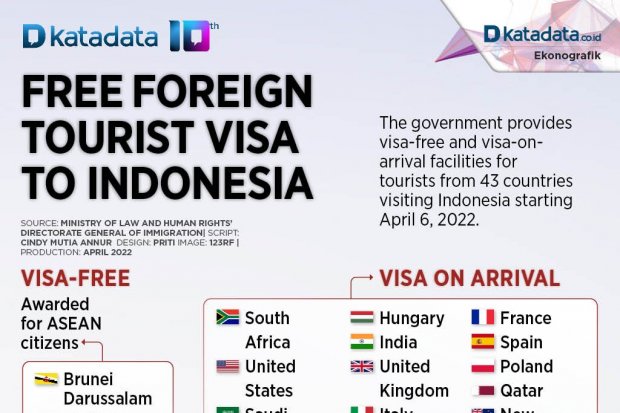 Summary
One of the requirements is that foreign tourists must have a return ticket or a pass ticket to another country.
Start your free trial.
If you would like to get a 30-day free unlimited access to all of our insights, please click "Start free trial" button below. If you already have an account, please login.