Weighing the Prospects of GoTo Shares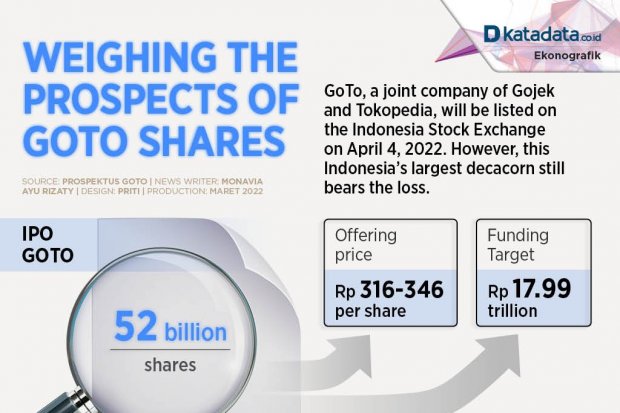 Summary
GoTo targets to raise Rp 17.99 trillion in funds from its IPO on April 4. This technology company with Decacorn status will release 52 billion new shares, equal to 4.35 percent. GoTo set the initial price at Rp 316-Rp 346 per share.
Start your free trial.
If you would like to get a 30-day free unlimited access to all of our insights, please click "Start free trial" button below. If you already have an account, please login.