Merah-Putih Vaccine Latest News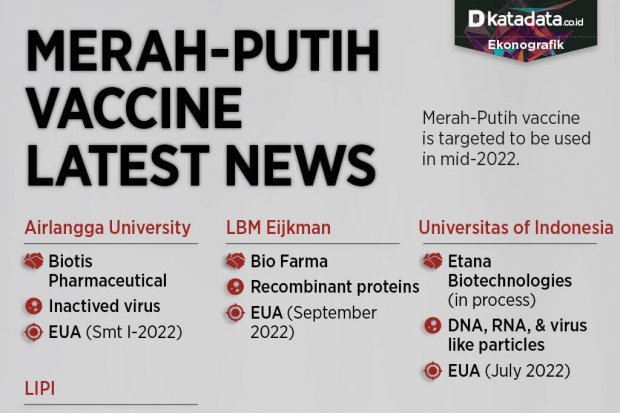 Summary
The development of the Merah-Putih vaccine shows positive progress. The Food and Drug Supervisory Agency (BPOM) gave a certificate of Good Manufacturing Practice (CPOB) to a research team at Airlangga University (Unair). This certificate is a requirement for a vaccine to be mass produced.
Start your free trial.
If you would like to get a 30-day free unlimited access to all of our insights, please click "Start free trial" button below. If you already have an account, please login.