Health Protocol Compliance Report during PPKM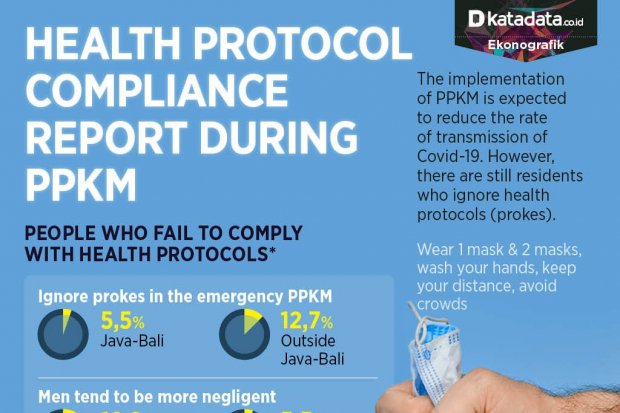 Summary
During the implementation of PPKM from July 3, 2021 to early August 2021, the Central Statistics Agency (BPS) noted that there were still many people who did not comply with health protocols. In fact, PPKM which is carried out with strict health protocols is expected to be able to significantly reduce the number of Covid-19 spreads.
Start your free trial.
If you would like to get a 30-day free unlimited access to all of our insights, please click "Start free trial" button below. If you already have an account, please login.