Bukalapak's Record on the Stock Exchange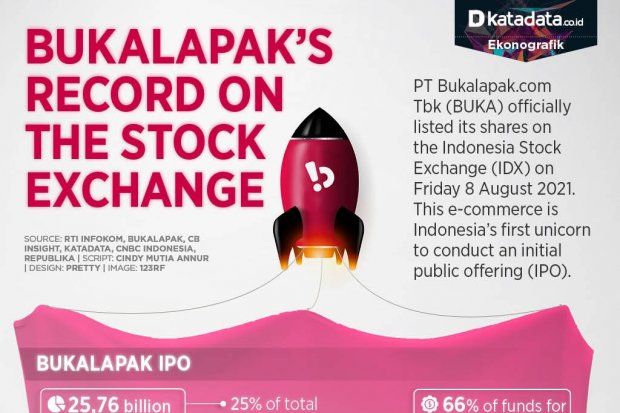 Summary
Bukalapak became Indonesia's first unicorn to conduct an initial public offering (IPO). The initial offering conducted by Bukalapak on August 6, 2021 and then managed to raise funds of Rp. 21.9 trillion.
Bukalapak shares experienced a surge, from Rp 850 per share to Rp 1,060 per share. This makes Bukalapak's market capitalization value, recorded at Rp 109.25 trillion, far exceeding the initial capitalization value of Rp 86.7 trillion.
Start your free trial.
If you would like to get a 30-day free unlimited access to all of our insights, please click "Start free trial" button below. If you already have an account, please login.