Foreign Assistance for Handling Covid-19 in Indonesia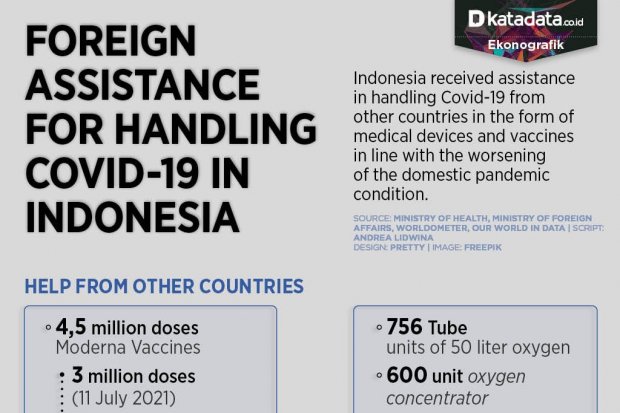 Summary
In the midst of the surge in Covid-19 cases, many foreign countries channeled aid to Indonesia, such as medical devices and vaccines. This foreign aid comes in the midst of Indonesia being overwhelmed by the surge in Covid-19 cases, which has resulted in inadequate availability of medicines and medical devices.
Start your free trial.
If you would like to get a 30-day free unlimited access to all of our insights, please click "Start free trial" button below. If you already have an account, please login.