Indonesia in the Electric Battery Business Chain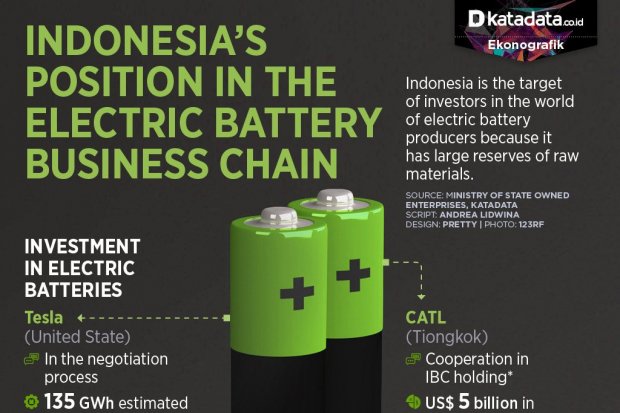 Summary
Several foreign electric battery manufacturers are interested in investing in Indonesia, such as Contemporary Amperex Technology or CATL and LG Energy Solution. The interest of electric battery producers is due to the fact that Indonesia has large reserves of raw materials.
Start your free trial.
If you would like to get a 30-day free unlimited access to all of our insights, please click "Start free trial" button below. If you already have an account, please login.