Dropped since 1998, But Not The Worst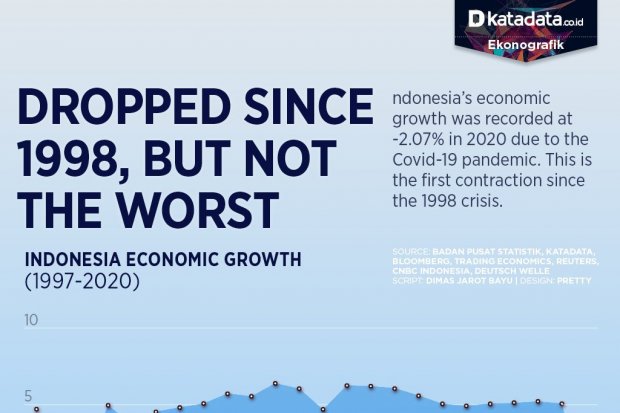 Summary
The Covid-19 pandemic has really hit the Indonesian economy, as seen from the economic growth throughout 2020 which was recorded at -2.07%. This economic contraction occurred because all components of expenditure that formed GDP fell sharply, except for government consumption.
Start your free trial.
If you would like to get a 30-day free unlimited access to all of our insights, please click "Start free trial" button below. If you already have an account, please login.