Millennials and Gen Z Dominate Indonesian Population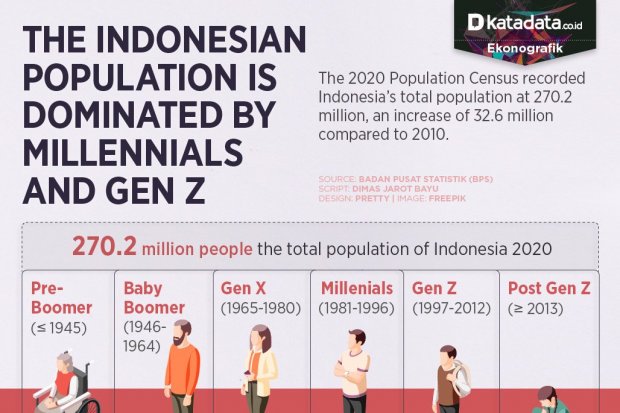 Summary
The results of the 2020 population census show that Indonesia is dominated by young people, especially millennials and generation Z.These two groups cover 25.87% and 27.94% of the total population of Indonesia, which is recorded at 270.2 million.
Start your free trial.
If you would like to get a 30-day free unlimited access to all of our insights, please click "Start free trial" button below. If you already have an account, please login.