Merger Opportunity of Two Indonesian Unicorn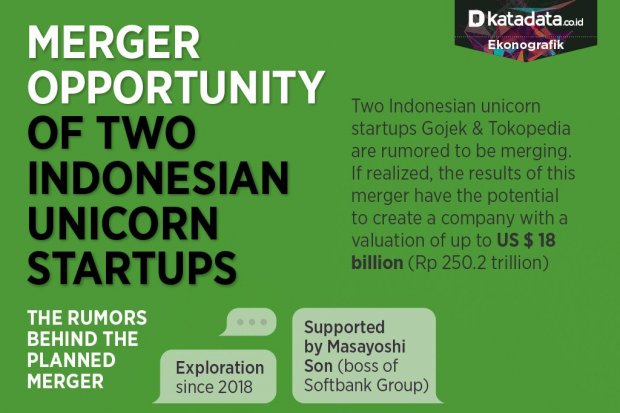 Summary
After talks of a possible merger between Grab and Gojek reached a dead end, Gojek is reportedly eyeing a merger opportunity with another startup, Tokopedia. If realized, the merger of the two companies will create a company with a valuation of up to US$ 18 billion or Rp 250.2 trillion.
Start your free trial.
If you would like to get a 30-day free unlimited access to all of our insights, please click "Start free trial" button below. If you already have an account, please login.