Indonesia's Covid-19 Cases Exceed 1 Million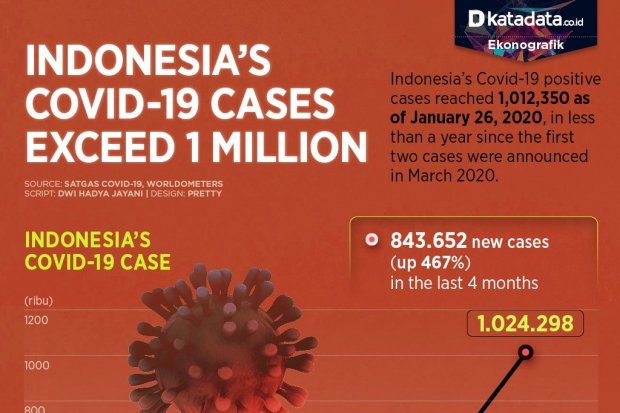 Topic
The number of positive cases of Covid-19 in Indonesia has exceeded 1 million on January 26, 2021, less than a year since the first two cases were announced in March 2020. Health Minister Budi Gunadi Sadikin reminded the high positive number of Covid-19, which has penetrated 1 million, is a reminder for the public to work together with the government to continue to reduce the rate of spread of Covid-19.
Start your free trial.
If you would like to get a 30-day free unlimited access to all of our insights, please click "Start free trial" button below. If you already have an account, please login.