Convalescent Plasma, Alternative Treatment for Covid-19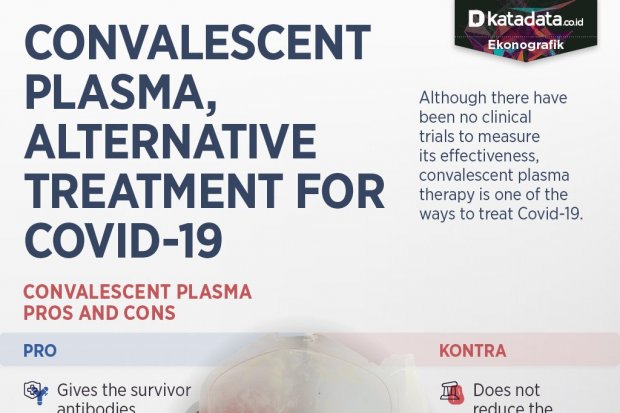 Summary
The government is promoting the use of the covalent plasma method to treat Covid-19 patients. This therapy is believed to be effective, because it has been used to treat other outbreaks, such as MERS and SARS.
However, this therapy also invites cons from some parties who feel covalent plasma will not be effective in curing Covid-19 patients, because its safety and effectiveness are uncertain.
Start your free trial.
If you would like to get a 30-day free unlimited access to all of our insights, please click "Start free trial" button below. If you already have an account, please login.