The Covid-19 Death Rate Continues to Increase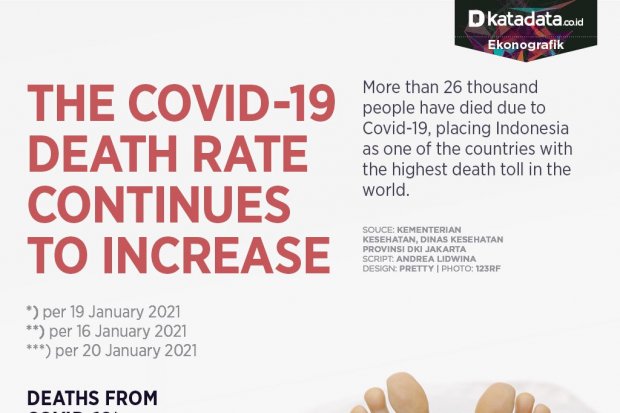 Summary
Indonesia is the fourth country in the world in terms of death rates due to Covid-19. The total number of positive Covid-19 patients in Indonesia who died was recorded at more than 26,000 as of January 19, 2020.
One of the causes of the high mortality rate for Covid-19 patients in Indonesia is the crisis in hospital care rooms, with 65.9% of ICU and isolation beds occupied until January 16, 2021.
Start your free trial.
If you would like to get a 30-day free unlimited access to all of our insights, please click "Start free trial" button below. If you already have an account, please login.