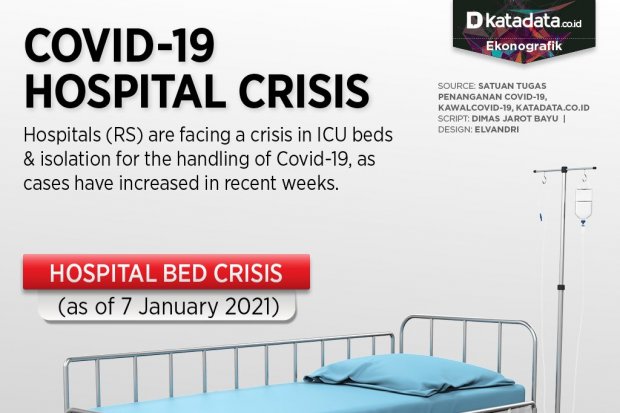 Summary
Indonesia is experiencing a crisis in the capacity of hospitals and beds for handling Covid-19, with a capacity ratio or Bed Occupancy Ratio (BOR) that has reached 63.14%.
The increase in BOR occurred in line with the increase in Covid-19 cases in Indonesia. Another factor contributing to the increase in hospital BOR is the low level of efforts to examine and trace the corona virus in Indonesia.
Start your free trial.
If you would like to get a 30-day free unlimited access to all of our insights, please click "Start free trial" button below. If you already have an account, please login.