Financial Giant Ant Group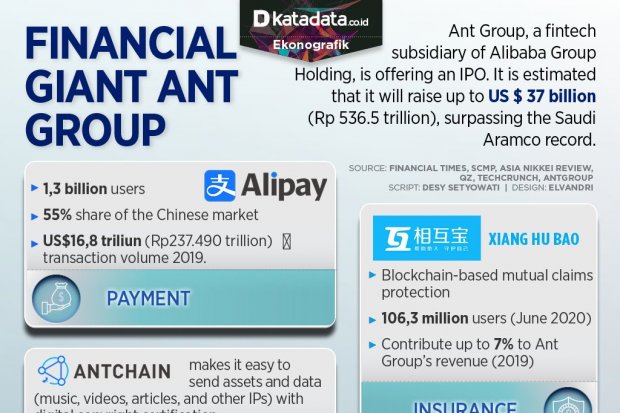 Summary
The Chinese financial giant, Ant Group, plans to conduct an initial public offering (IPO) on the Shanghai and Hong Kong exchanges. Investors welcomed the IPO plan, as evidenced by the demand that reached 19 trillion yuan (US $ 2.8 trillion).
This high demand is due to Ant Group's broad business lines, ranging from payment services, loans, insurance, blockchain, and investment. The performance of each of the Ant Group business lines was classified as very positive throughout 2019.
Start your free trial.
If you would like to get a 30-day free unlimited access to all of our insights, please click "Start free trial" button below. If you already have an account, please login.