Indonesia's Economy Gradually Improves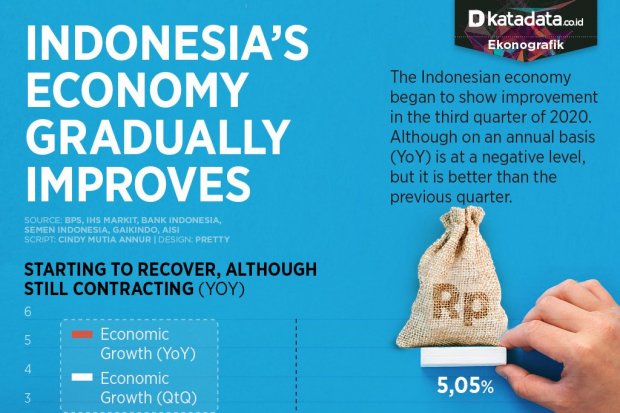 Summary
Although Indonesia's economic growth in the third quarter of 2020 was still negative, its development was much better than the previous quarter. This shows that the Indonesian economy is on the path of recovery.
Start your free trial.
If you would like to get a 30-day free unlimited access to all of our insights, please click "Start free trial" button below. If you already have an account, please login.