Indonesia's Economic Projection Down Again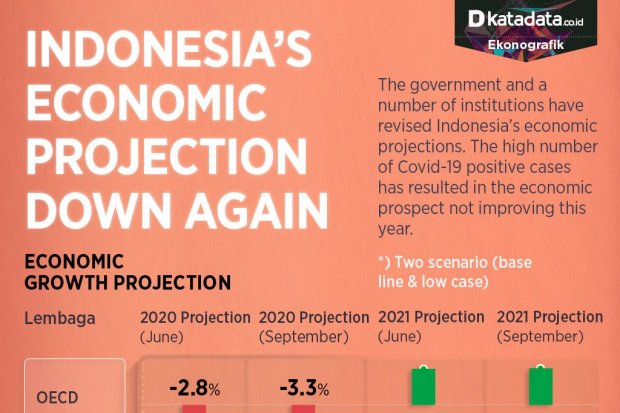 Summary
The Covid-19 pandemic caused the government and several large institutions to change Indonesia's economic growth projections. This year, Indonesia's economic growth is projected to remain negative. The Ministry of Finance, for example, projects that Indonesia's maximum economic growth will only grow by 0.6% this year, whereas in July 2020 the government projects that the economy will be able to grow at a maximum of 1%.
Start your free trial.
If you would like to get a 30-day free unlimited access to all of our insights, please click "Start free trial" button below. If you already have an account, please login.