Government Debt to 9 SOE's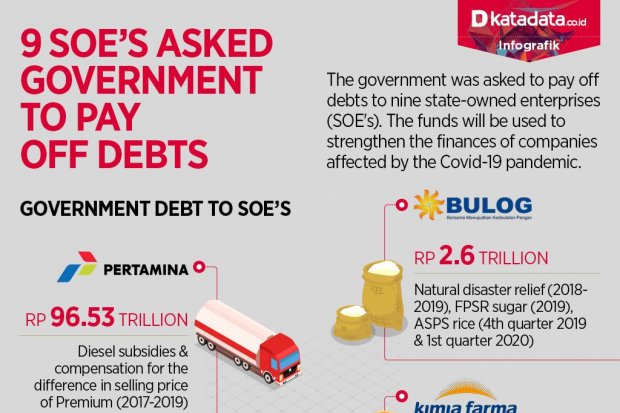 Summary
Nine state-owned enterprises (SOE's) asked the government to pay off debts, with a value of up to hundreds of trillions of rupiah. SOE's that ask for payments from the government consist of various sectors, from energy to pharmaceuticals and toll roads. The reason nine SOE's urged the government to immediately pay off their debts was because the financial conditions of these companies were deteriorating due to the Covid-19 pandemic.
Start your free trial.
If you would like to get a 30-day free unlimited access to all of our insights, please click "Start free trial" button below. If you already have an account, please login.