Burden Sharing Between Government and BI for Economic Recovery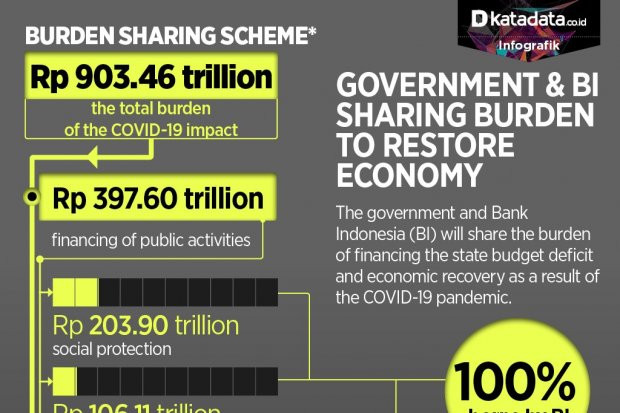 Topic
The government and Bank Indonesia have agreed to extend the burden-sharing scheme to run a national economic recovery program of Rp 903.46 trillion. Through this display, BI remains the standby buyer for government bonds and actively participates in assisting MSMEs.
Start your free trial.
If you would like to get a 30-day free unlimited access to all of our insights, please click "Start free trial" button below. If you already have an account, please login.