Conditions for Umrah Amid Pandemic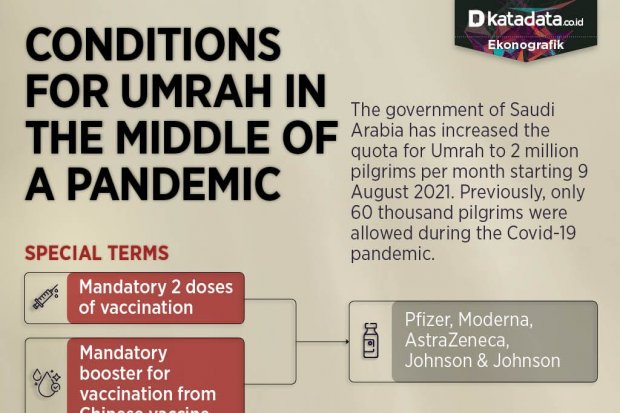 Summary
The Saudi Arabia government has finally allowed the Umrah pilgrimage amid the Covid-19 pandemic. However, to be able to carry out this Umrah, pilgrims who will enter must meet predetermined requirements. One of the main requirements is to have been vaccinated twice. The government of Saudi Arabia also requires quarantine for pilgrims from several countries, including Indonesia.
Start your free trial.
If you would like to get a 30-day free unlimited access to all of our insights, please click "Start free trial" button below. If you already have an account, please login.