Cases of Death While Self-Isolating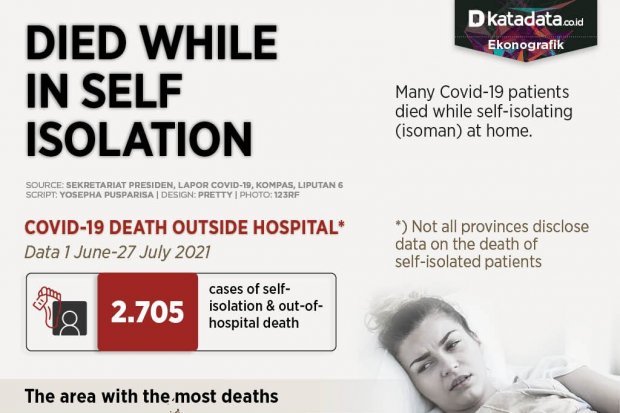 Summary
The limited space in the hospital has forced some people who have tested positive for Covid-19 to self-isolate at home. However, unfortunately some of them actually died while doing self-isolation. DKI Jakarta is the area with the highest death rate during self-isolation in Indonesia, reaching 1,218 people.
Start your free trial.
If you would like to get a 30-day free unlimited access to all of our insights, please click "Start free trial" button below. If you already have an account, please login.