The Complexity of COVID-19 Vaccination in Indonesia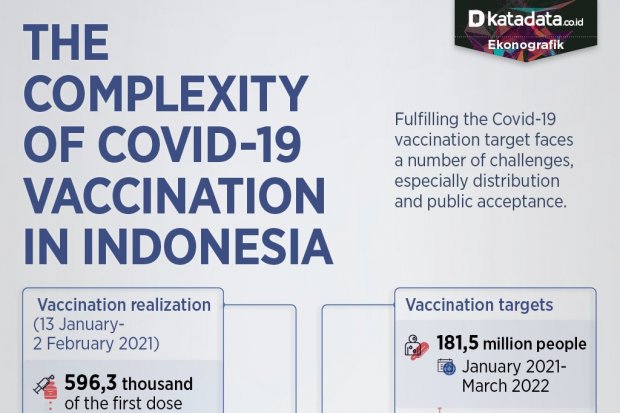 Summary
The government has set a target of Covid-19 vaccination for 181.5 million people. In the short term, the government targets to be able to vaccinate as many as 1.5 million health workers by the end of February 2021.
However, the implementation of vaccination faces a number of challenges, such as the vast area of Indonesia with several areas categorized as remote. Not to mention that the availability of cold chains is not sufficient, there are comorbidities and not all people have agreed to be vaccinated.
Start your free trial.
If you would like to get a 30-day free unlimited access to all of our insights, please click "Start free trial" button below. If you already have an account, please login.