Indonesia Becomes Relocation Destination for 7 Global Companies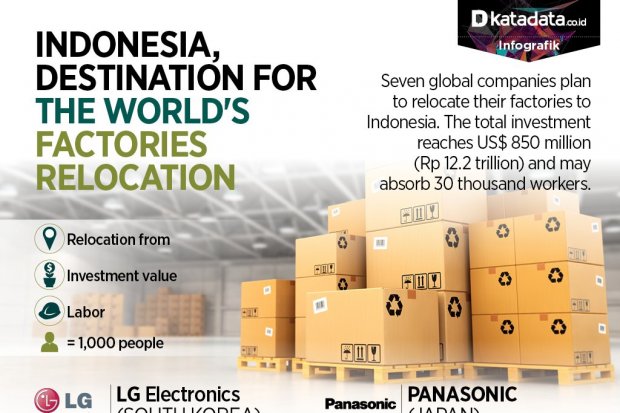 Summary
Seven global companies are planning to relocate their factories to Indonesia. The total investment of the seven companies is estimated at US$ 850 million and has the potential to open up 30 thousand jobs.
Start your free trial.
If you would like to get a 30-day free unlimited access to all of our insights, please click "Start free trial" button below. If you already have an account, please login.